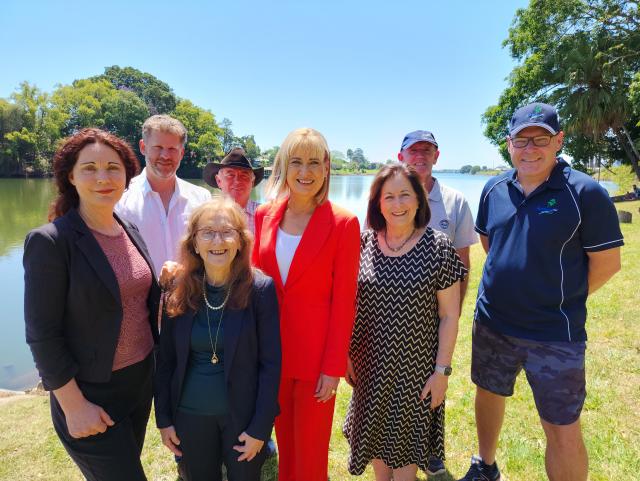 It was one of the worst hit regions in last year's extensive flooding and now the NSW and Federal Governments are combining to help build infrastructure back better on the North Coast to make the community more resilient to natural disasters.
This joint funding will deliver more than $121 million in funding for 52 local projects through the Infrastructure Betterment Fund and Community Local Infrastructure Recovery Package – Community Assets Program.
The Infrastructure Betterment Fund is focused on building back essential public assets, such as roads, bridges and drainage impacted by the storm and flood events in 2021 and 2022, as well as the 2019/2020 Black Summer bushfires. Funding will mean assets are repaired to a more resilient standard that can better withstand future natural disasters, while also delivering associated economic, social and productivity benefits.
The Community Assets Program is repairing and building back community assets, including parks, walkways, community buildings, and tourism and recreational facilities, impacted by the storm and flood events in 2022.
Tweed Mayor Chris Cherry welcomed the announcement, saying it was a game-changer for the Tweed's flood recovery.
"We are very grateful to be granted almost $26 million in flood recovery funding from the Australian and NSW Governments today," Cr Cherry said.
"Without this funding, we simply would not be able to afford the repair and restoration of so many of our community assets – it would take us years to be able to fund such an extensive program.
"Our flood restoration team has been hard at work since the 2022 flood, completing more than 2500 damage repairs to date with almost 1000 damaged sites still to repair – and that is just on our roads network. To get a feel for the size of the job, to complete these over the next two years, we're effectively starting 10 jobs every week – that's a huge job for our staff."
Federal Member for Richmond Justine Elliot said the Federal Government wass committed to the ongoing recovery of our flood-impacted communities.
"The Albanese Government continues to work with the NSW Government, and all levels of government, to provide important support to communities like ours on the North Coast," Justine Elliot said.
"By investing in better designs and better materials, we can make sure local roads, schools and drainage systems are built to last, and better withstand future natural disasters.
"The floods last year were devastating for our region, and more than a year on, we know there is still so much work to be done. This funding means that many of our vital community assets like parks, playgrounds and libraries will be repaired," Justine Elliot said.
State Member for Lismore Janelle Saffin welcomed the additional funding, saying it would help the local councils in her electorate restore some of the community infrastructure that remained damaged by flooding more than a year ago.
"The Community Assets Program is aimed at 'building back better' for the future by improving the resilience of these essential assets in Lismore, Kyogle, Tenterfield, Tweed, Ballina, Byron, Richmond Valley and Clarence local government areas," Janelle Saffin said.
"This funding will support our local communities as they come back stronger than ever."