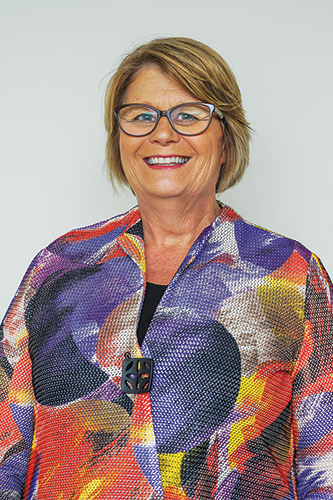 The Copper Coast is famous for having some of South Australia's best holiday beaches. Located a comfortable hour and a half drive from Adelaide, this region of the Yorke Peninsula is rich in history and thriving with coastal developments. Its many attractions and accommodation make the Copper Coast an ideal tourist destination for both local and international visitors.
We are very proud of our heritage and our Nationally Heritage Listed Moonta Mining Precinct. The Council recognises the importance of the Moonta Mining Precinct and has worked with the Moonta National Trust to create a Conservation Management Plan. The plan underpins the additional tourism product that is being established to highlight the Cornish Mining history.
I have been involved with the Copper Coast Council, firstly as a Councillor and now as the Mayor for 13 years and am very proud to represent the Copper Coast.
Local government is something that has always played a part in my life. As a third generation Mayor I have followed in both my Grandfathers and Father's footsteps being involved in Local Government helping to shape the Copper Coast to the wonderful vibrant community that it is. Dinner time discussions revolved around the community for as long as I can remember and it seemed a natural progression to also become involved in Local Government.
Whilst I have carried on the family's involvement in Local Government, I have also carried on the family business. We have a clothing retail store in Kadina that takes a lot of my time but with a supportive husband and flexible, accommodating staff I am able to combine the two roles.
These two roles don't leave me with a lot of spare time. I value my time with my family, get a great deal of pleasure in watching my children's sporting pursuits and appreciate time with friends and relaxing at home.
Like many councils the demands on the budget to upgrade and maintain infrastructure to a standard that the community wants and deserves is always a balancing act. Whilst we are proud of our heritage, the cost of maintaining and preserving old buildings is a challenge coupled with providing modern current facilities. Continual cost shifting from other tiers of government to us puts further strain on our budget and dealing with red tape that these other tiers of Government can create is very frustrating and often costly.
Whilst dealing with these challenges we have had some great achievements and continue to provide some great attractions for both tourists and locals to enjoy.
Our sporting facilities are of a great standard. Our sporting precinct is largely shaped around the Copper Coast Sport and Leisure Centre. A centre comprising of a program swimming pool, four sprung floor courts, squash courts a creche and a very well equipped 24/7 gymnasium. Between this centre and other sporting facilities in the Copper Coast there are not many sports that are not offered, giving our athletes the same opportunities that the athletes in the metropolitan areas enjoy and we have had some very successful athletes hail from this region.
The Farm Shed Museum and Tourism Centre in Kadina provides excellent visitor information services, supporting the region's tourism aspirations, while the 18-hole putt putt course adds another element to the fantastic Copper
Coast Information Centre. Tourism continues to be bolstered with the Splash Town Water Park (Moonta Bay), and the permanent Wallaroo Silo Light Show gives you a reason to experience some of our wonderful accommodation and stay an extra night.
The Copper Coast is fast emerging as a special place in which to live, conduct business and visit. Enjoying a Mediterranean 'just right' mild climate, the area's population, both permanent and visitors, continues to grow as people seek to enjoy the relaxed lifestyle and the region's many assets.
Most importantly it is the people that make the Copper Coast what it is. We have a wonderful community of people that are friendly, hardworking and always willing to volunteer their time. They are what makes the Copper Coast the 'Lifestyle Location of Choice'. Next time you are looking for a holiday destination – drop in – your first visit won't be your last.